SHAUN O'BRYAN - RESORT MANAGER, BELMOND EL ENCANTO
Santa Barbara's only Forbes Five-Star resort is an enchanting hideaway for those who cherish privacy and serenity.
One of the most iconic hotels in Santa Barbara, Belmond El Encanto sits high in the hills amid lush gardens with views across the town and ocean. A landmark since the 1920s, its original architectural features have been lovingly brought back to life, while modern additions include an expansive outdoor swimming pool and beautiful boutique spa.
True to its Californian roots, this luxury hotel combines glamour with laidback style.
DINING
Belmond El Encanto offers some of the best restaurants in southern California. Artisanal ingredients and exceptional flavors create an unforgettable dining experience.
Within our Santa Barbara restaurants, each dish is created with locally-sourced seasonal produce. Expect herbs directly from the chef's garden and Belmond El Encanto cheese, each block made from the milk of Ellie, the resort's cow.
THE DINING ROOM AND TERRACE
Dine in the elegant dining room, or delight in a romantic dinner under the stars on the terrace. Either way you'll be treated to a spectacular gastronomic experience, featuring locally sourced, artisanal ingredients. An innovative menu offers contemporary California-coastal cuisine, complemented with gracious service and a side of stunning Santa Barbara views.
THE LOUNGE
The Lounge is the ideal retreat for light dining or an elegant afternoon tea with friends. Delicately crafted breads and buns come filled with classic British combinations. Tempting scones and French pastries will sweeten any afternoon. Afternoon Tea reservations must be made 24-hours in advance.
THE WINE ROOM
Whether you're celebrating a special birthday, hosting a retirement dinner or just because, The Wine Room is the perfect place to gather. Take a seat in the warm, intimate setting and savor refined cuisine. Sip perfectly paired wines, selected from local vineyards and beyond.
THE BAR
Meet friends or fellow travellers and linger over the wide range of wines, spirits and exciting cocktails in this lively hub. American bar food is elevated to new flavorful heights for those who wish to drop in for a quick meal.
BELLINI BRUNCH
Treat yourself to bottomless Bellinis or Moët & Chandon Impérial Champagne, California-coastal cuisine and live jazz music. A seasonal selection of shared appetizers starts the experience. Then, select from à la carte entrées like Seared Local Swordfish or Riviera Clam Bake. Following this sumptuous meal, head to The Wine Room where an irresistible selection of desserts awaits.
WWW.BELMOND.COM
MIKE FOOS - MANAGER, DUKES MALIBU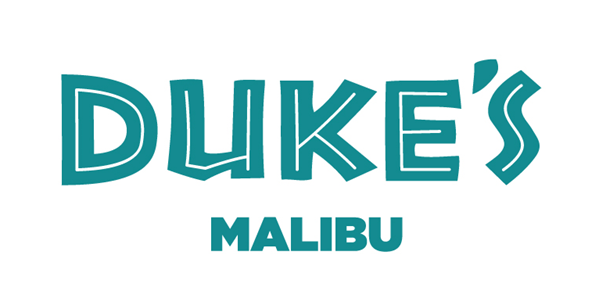 Guests head to this festive hangout with ocean views for Hawaiian cuisine & umbrella drinks.
SURFING MEETS HOLLYWOOD
Surfing legend Duke Kahanamoku taught surfing in Malibu and spent time in the area where he was a lifeguard, competed in water sports and also appeared in over 28 Hollywood movies. Duke's Malibu honors Duke, but also pays tribute to the early days of surfing in Malibu. Adding to the lore, Kathy Kohner Zuckerman, the inspiration for the Gidget novel, movie and TV series that sparked the California surfing craze, works at Duke's Malibu as our Ambassador of Aloha.
AMBASSADOR OF ALOHA
Duke Paoa Kahanamoku was born August 24, 1890 in Honolulu, Hawaii, the first of six sons and three daughters of Duke and Julia Kahanamoku.
He grew up in carefree Waikiki with the ocean as his playground, doing what he loved – mostly swimming, surfing, canoeing and bodysurfing.
At the age of 21 he won his first Olympic gold medal, then went on to represent the United States in the Olympics for 20 years, winning not only medals but the hearts of people all over the world. He is remembered as a swimmer not just for remarkable speed, but for his grace in the water, his good humor, and his sportsmanship.
WINE WEDNESDAYS
Join us in the Dining Room or the Barefoot Bar for Wine Wednesdays and enjoy $20 off bottled wine with the purchase of two entrees.
WWW.DUKESMALIBU.COM
WWW.TSRESTAURANTS.COM