STEVE GLOSSNER - OWNER, WINEMAKER & DISTILLER - PASO PORT, PER CASO WINE AND PENDRAYS SPIRITS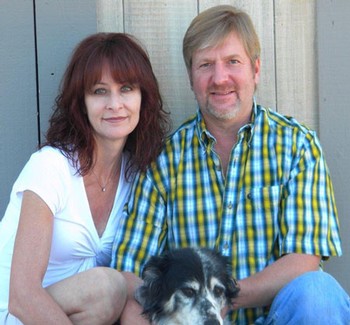 PasoPort
Created by winemaker, Steve Glossner and his business partner & wife Lola. Steve has a long history of winemaking in Paso Robles. He started his career at Justin in 1994 and then worked for Adelaida Cellars & Halter Ranch before turning to consulting and starting PasoPort. PasoPort is a ten year old family winery with production of about 1500 cases focusing on port-style wines. Our bottles are branded with original artwork in the style of the 1940's and 50's. In 2013 the winery purchased an alembic pot still for the purpose of producing our own brandy to fortify the port-style wines.
Per Caso
In 2014 PasoPort acquired Per Caso Cellars. Steve has been Per Caso's winemaker since day one and began making wines for Per Caso back in 07. Per Caso's wine portfolio consists of several single varietal & blended red & white wines.
Pendray's Distillery
The newest addition to the PasoPort family of brands,'Pendray's Distillery', named after Lola's maiden name and originating from Cornwall England, 'Pendray' which is Cornish, is a race of people with a rich Celtic heritage and an indomitable fighting spirit who inhabited the Southwest of England. Having a distillery was always part of the business plan for PasoPort, in fact, we had a distillery in mind when we made the first port for PasoPort, it just took a little time to accomplish. In 2013, we purchased a 500 liter German pot still from Holstein. Now, in our fourth year of distilling, we are in full production of spirits for sipping, mixing and fortifying our port wines. Our portfolio currently consists of Port Barrel Aged Brandy's and Grappa's along with a few seasonal fruit based Liqueurs. To see our current selection of spirits click on the below button "Check out our Spirits".
DAVID TEIG - MANAGING DIRECTOR OF AGRICULTURE AND HOSPITALITY, FAIRPLEX
DINING AT THE FAIRPLEX:
The Farm at Fairplex
The Farm at Fairplex is a five-acre organic working farm located on the campus of Fairplex, home of the LA County Fair and more than 300 year-round events. With more than 150 California specialty crops, The Farm serves as a community educational component of The Learning Centers at Fairplex and as an abundant garden whose seasonal bounty is used in the delicious cuisine of McKinley's Grille and the Sheraton Fairplex Hotel & Conference Center's catering menu. The Farm at Fairplex also features al fresco dining at its finest. Farm events feature custom menus inspired by in-season herbs, fruits and vegetables harvested from our organically grown five acres of plantings.
McKinley's Bar
Catch up with friends, family or co-workers over drinks at McKinley's Bar. Enjoy a variety of featured drinks and light appetizers with good company and a casual environment.
McKinley's Grille
A perfect blend of Southern California style and food can be found at this popular Pomona restaurant. Enjoy a menu with something for every appetite. From dinner with friends or family to a business lunch, McKinley's offers a great atmosphere with a casually sophisticated menu.