DARIO SATTUI – OWNER, CASTELLO DI AMOROSA IN CALISTOGA
HISTORY OF CASTELLO DI AMOROSA:
Castello di Amorosa is a castle and a winery located near Calistoga, California. First opening its doors to the public in April 2007, the castle is the pet project of 4th generation vintner, Dario Sattui, who also owns and operates the V. Sattui Winery named after his great-grandfather who originally established a winery in San Francisco in 1885. The winery sits on property that was once part of an estate owned by Edward Turner Bale.
THE CASTLE
The castle interiors, which include 107 rooms on 8 levels above and below ground, cover approximately 121,000 square feet (11,200 m2). Key details and building techniques are architecturally faithful to the 12th and 13th century time period. Among many other features it has: a moat; a drawbridge; defensive towers; an interior courtyard; a torture chamber; a chapel/church; a knights' chamber; and a 72 by 30 feet (9.1 m) great hall with a 22-foot (6.7 m)-high coffered ceiling.
The torture chamber has an authentic 300-year-old iron maiden which Sattui states he bought for $13,000 in Pienza, Italy, a replica rack, prison chambers and other torture devices. The great hall features frescoes painted by two Italian artists who took about a year and a half to complete and showcases a 500 year old fireplace.
The masonry, ironwork and woodwork was fashioned by hand using old world crafting techniques. Building materials included 8,000 tons of locally quarried stone, in addition to paving stones, terra cotta roofing tiles and some 850,000 bricks imported from Europe. Extending into the hillside adjacent to the castle lies a labyrinth of caves some 900 feet (270 m) in length. Beneath the castle are a 2-acre (8,100 m2) barrel cellar and tasting rooms where visitors can sample the wines-all sold only at the Castle.
Due to Napa County restrictions, the castle and grounds cannot be rented for weddings or receptions, but are available to rent for corporate gatherings and fund raisers. In May 2012 the county ordered the winery to cease holding a weekly Catholic Mass in the chapel located on the grounds due to lack of use permits, reviews by county agencies, including traffic and building code compliance. The services were among just a few in the area where Catholics could attend a traditional Latin Mass.
HISTORY OF V. SATTUI WINERY:
V. Sattui Winery stands today as the result of hard work, dedication, and the extraordinary vision of two men who happen to be related. Vittorio Sattui started the business in 1885 after emigrating from Genoa, Italy. The law-abiding Vittorio was forced to shut down when Prohibition went into effect, and the winery would lay dormant until 1976, when Vittorio's great-grandson, Dario, would realize his dream of resurrecting the family business in the town of St. Helena in Napa Valley.
WWW.CASTELLODIAMOROSA.COM
WWW.VSATTUI.COM
DON HUFFMAN - SUSTAINABILITY & WINE EDUCATION MANAGER, NOMACORC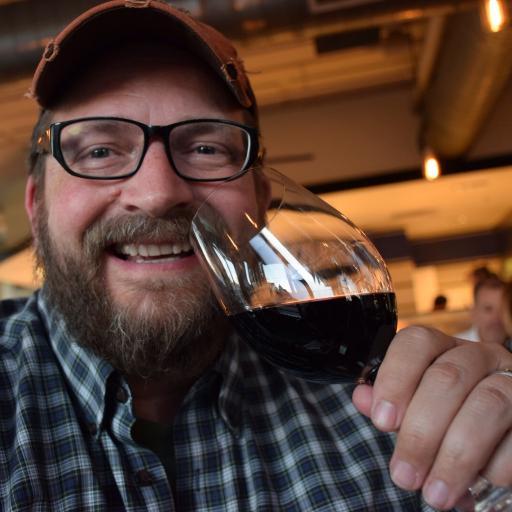 Don is a 25 year wine industry veteran, entrepreneur, agriculture advocate, winemaker, alternative energy lobbyist, and marketing communications professional. With agency and client-side marketing communications expertise, Don has worked with such as brands - Stag's Leap Wine Cellars, Delicato Family Vineyards, Paso Robles Vintners and Growers, Mendocino Wine Growers, Miller/Coors, Sodexo/Marriott, Safeway Stores, Napa Auto Parts, McDonald's Restaurants, Pella Windows, Macromedia, Hewlett-Packard and more.
An extremely creative, strategic contributor to the marketing/communication process, Don is always mindful of all green oriented issues relating to communications, farming and operations. Today, Don's primary responsibilities for Nomacorc LLC include: North American on/off-premise wine education; developing retail marketing intelligence and strategic planning; initiating pre/post-consumer sustainability programs; and fostering relationships with private label and custom-crush providers.
Don lives with his wife and three girls in Napa, California and is a community advocate serving on several boards including: serving as the current board President for the Napa County Office of Education and as a Director on the 25th District Agriculture Association for the State of California.
"We're changing the way winemakers think about making and closing wine."
— Gert Noël, founder, Nomacorc
Originally conceived as an entrepreneur's solution to cork taint and bottle variation, Nomacorc is now one of the largest producers of wine closures. Since the company's inception in 1999, Nomacorc co-extruded wine corks have become a trusted and widely-used way to close wine, protecting nearly 2.5 billion bottles of wine around the world each year.
In January 2015, Nomacorc became a part of Vinventions LLC, a leading global innovator of complete wine closure solutions. Vinventions™ is the creation of family entrepreneur Marc Noël, Chairman, in association with Bespoke Capital Partners, Heino Freudenberg, CEO, and further partners.
In partnering with Nomacorc, the goal of Vinventions is to become the most innovative, operationally excellent and trusted supplier of complete wine closure solutions to the still and sparkling wine industry.
WWW.NOMACORC.COM