MIKE AND JENNIFER HORN JOIN MICHAEL JORDON LIVE FROM THE KAPALUAH FOOD AND WINE FESTIVAL!
CHEF DEAN FEARING - PARTNER, FEARING'S RESTAURANT (DALLAS, TX)
Chef Dean Fearing himself stands tall, confident and charismatic. On his chef jacket is a colorful embroidered image of his much-beloved Lucchese cowboy boots – he has 28 pair and counting. (If that doesn't say something about his personality, then what will?) His personal involvement in the restaurant is evident as he glides back and forth from the kitchen to his guests, all with a smile. Long known as the "Father of Southwestern Cuisine," there is no mistake: Chef Fearing has a passion for what he does.
Fearing credits his passion for food to days spent in his grandmother's kitchen, learning her classic Southern secrets and the most important cooking technique he employs to date: how to use an iron skillet. Chef Fearing has spent his life cooking for people who love good food. A graduate of the Culinary Institute of America, he spent 20-plus years at The Mansion at Turtle Creek. He still treasures and uses Granny Fearing's recipes today at his namesake restaurant: Fearing's.
Located in the chic Ritz-Carlton Dallas, Fearing's boasts seven distinct dining venues, each with an individual ambiance, but all an elegant combination of luxury and classic southern comfort. In the same way the restaurant offers variety to his guests, the menu is continually changing to reflect Fearing's dining concept: "Bold Flavors, No Borders." Fearing's acclaimed farm-to-market seasonal menu offers guests a new generation of highly-flavorful dishes and an interactive display kitchen offers ringside seating for true foodies. His innovation both on the floor and in the kitchen has not gone unnoticed.
Esquire Magazine named Fearing's "Restaurant of the Year" and "Table of the Year" in 2007 – the same year it opened. Zagat designated it No. 1 in Hotel Dining in the U.S. for 2009. And the most recent, perhaps most impressive of awards to-date, Hotel Magazine ranked Fearing's as one of the top 10 great restaurants in the world – one of two in North America to be included on this esteemed list for 2009. Fearing's has also received accolades from The New York Times, Newsweek, Food and Wine, Texas Monthly, and Modern Luxury, among others. Chef Fearing was presented with the April 2009 Silver Spoon Award for sterling performance by Food Arts, and he also received a James Beard Foundation nomination for Best New Restaurant in 2007.
When not in the kitchen, Fearing is often found strumming his vintage Fender Telecaster guitar, one of an impressive collection, playing songs from the "Bliss and Blisters" CD he has released with his all-chef alternative country band, The Barbwires, including Robert Del Grande of Restaurant RDG. A self-proclaimed "born-again Texan," he also enjoys searching the Texas countryside for culinary inspiration. The state's rich variety of peppers, dried chilies, jicama, cilantro, tomatillos, fruits and vegetables, cheeses, Gulf seafood and Hill Country wild game play a major role in his ever-changing cuisine.
The exuberant Dean Fearing was winner of the James Beard Foundation Restaurant Award for "Best Chef in the Southwest" and diners from across the country flock to Dallas to experience his signature dishes. Current menu highlights include flavorful Tortilla Soup, Barbecued Shrimp Tacos, Rib Eye Mopped over Live Mesquite, Maple-Black Peppercorn-Soaked Buffalo Tenderloin, and Pan-Roasted "BBQ-Spiced" Filet with Chicken-Fried Maine Lobster, which has been described as a genuine "taste of Texas."
WWW.FEARINGSRESTAURANT.COM
CHEF MARK TARBELL - OWNER OF TARBELL'S (PHOENIX AZ )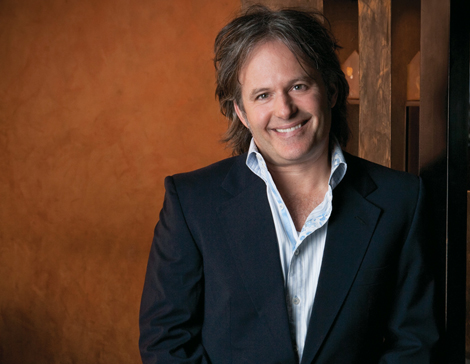 Mark studied in Paris, receiving wine training at the l'Acadamie du Vin and earning a Grande Diplome d'Etude Culinaire from La Verenne Ecole du Cuisine. Nominated for "Best Chef - Southwest" by the James Beard Foundation, he has been invited to cook at many special events around the country and for a stellar line-up of political, sports, and entertainment celebrities, including the Dalai Lama, Muhammed Ali and Clint Eastwood. Mark and his restaurants have earned more than 50 awards through the years, he has written the weekly wine column for the Arizona republic since 2004, and has been published in numerous magazines such as Wine Spirits and Food Arts. Mark has appeareed on "Good Morning America" , the "Today Show", and several Food Network programs including the battle in the Iron Chef America Kitchen Stadium.
WWW.TARBELLS.COM
ABOUT THE RITZ-CARLTON, KAPALUA: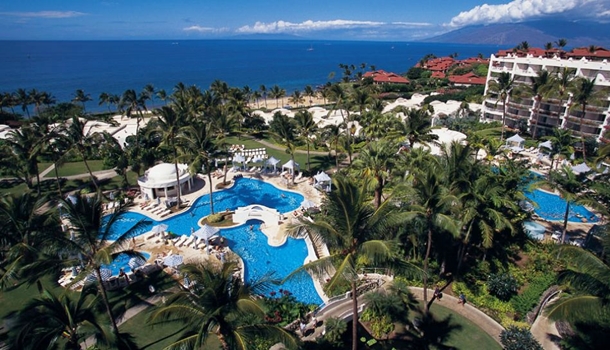 Nestled on 54 acres, The Ritz-Carlton, Kapalua showcases a stunning destination resort offering 463 guestrooms, including 107 residential suites, warm wood floors, travertine bathrooms, flat-screen televisions and Hawaiian-inspired artwork. The Spa beckons with treatment rooms framed by private garden showers, volcanic stone grottos, heat therapies, and a fitness center with spectacular ocean views. Jean-Michel Cousteau's Ambassadors of the Environment offers all levels activities from land to sea. Also featured are six restaurants, indoor/outdoor meeting space, an inviting children's pool and luxury cabanas. It is enveloped by picturesque Kapalua Resort's two championship golf courses, dining and a century-old pineapple plantation.
WWW.RITZCARLTON.COM/KAPALUA
KAPALUA FOOD & WINE FESTIVAL:
A collaboration of Kapalua Resort partners creating a new spin on the longest running food and wine event in the USA. This celebration of epicurean excellence will convene the finest in food and wine and embrace all things Hawaiian – notably – the fabulous culinary bounty on Maui and here at the world-renowned Kapalua Resort. Enjoy seminars, cooking demonstrations, Kapalua Seafood Festival, Grand Tasting and winemaker dinners.
KAPALUAWINEANDFOODFESTIVAL.COM