ADEM SASH - SOMMELIER, DEL FRISCO'S GRILLE
Adem was recently featured in Tasting Panel Magazine, and is the epitome of a modern sommelier. Based on his 15 years of experience in the food, beverage and wine industry, he is the perfect fit for an on-air expert.
As the head of Del Frisco's Grille Santa Monica's wine program, Adem has launched a series of monthly wine events, which would be a great focus to highlight LA's wine scene. The series will start with Sommelier Saturday wine lessons starting March 29, where Adem will teach wine lovers about pairings, selection and celebrate the best of vino mixed with beachside dining.
With over 15 years of wine, mixology, and beverage management, Adem Sash oversees the wine program at Del Frisco's Grille Santa Monica. Adem has an extensive background in the beverage field and a reputation for professionalism, initiative, and creativity.
Adem began with the Del Frisco's Restaurant Group in 2000, while pursuing his master's degree in Criminal Forensic Psychology from John Jay College of Criminal Justice, at Del Frisco's Double Eagle Steakhouse in the heart of New York City. Following graduation, his deep love for the culture of Del Frisco's and his interest in wine and mixology continued to grow.
Adem has also worked as a mixologist and as a sommelier at popular establishments in New York, Tokyo, and the British Virgin Islands. Adem provides passionate and professional service to high-end clientele and has become a proven leader in wine/food pairing, mixology and beverage management that wholly defines success in the beverage industry today. He is a standing Court of Masters Level II Sommelier, and is aggressively pursuing his Level III Sommelier certification.
ABOUT DEL FRISCO'S GRILLE SANTA MONICA:
Del Frisco's Grille is an exciting eatery located adjacent from the Santa Monica Pier, that combines the atmosphere of an American bar & grill with upscale entrees, an extensive wine list & hand-crafted cocktails. This Santa Monica location is the first for the company in California and the seventh location in the country. Taking the classic bar and grill to new heights, Del Frisco's Grille draws inspiration from bold flavors and market-fresh ingredients. The energetic bar, a destination in itself, creates a buzz throughout the restaurant and sets the stage for an amazing night out.
Located 1551 Ocean Avenue, on the corner of Ocean Avenue and Colorado Boulevard, Del Frisco's Grille is open Monday- Saturday from 11:00 a.m. to 11:00 p.m. and Sunday from 11:00 a.m. to 10:00 p.m. The bar is open late. Brunch is served Saturday and Sunday.
MARK MCWILLIAMS – CO-OWNER, ARISTA WINERY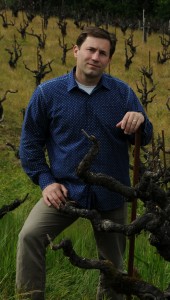 Arista Winery was founded by the McWilliams family in 2002 with a mission to create the most elegant expression of Russian River Valley Pinot Noir. We are committed to sustainable farming practices and sustainable business practices. We work closely with local growers who share our dedication to sustainability in their vineyards. We do not attempt to manipulate our vineyard sites but instead strive to preserve each vineyard's natural qualities.
We believe that wines made in the vineyard are well-behaved in the cellar. We coax them along with minimal intervention and gentle handling. Arista's wines have deep, rich flavors that reflect the unique sites from which they are sourced. Produced in small lots of several barrels, the wines are deliciously balanced with fruit, tannins, acidity and oak in harmonious proportion.
In addition to our wines, we pride ourselves on having created a true destination experience for our visitors. A breathtaking setting of Japanese water gardens, mountain and vineyard vistas, combined with an inviting tasting room, offers guests a welcoming environment that encourages picnic lunches and leisurely days spent on the estate.
ABOUT MARK AND JENNIFER MCWILLIAMS
Mark McWilliams, born and raised in Texarkana, Texas, is the son of Al and Janis McWilliams. He has been involved in Arista winery and vineyard operations of Sonoma County for the past 10 years.
After graduating from the University of Texas - Austin with a degree in Corporate Communications, Mark took his first job out of college working for Kendall Jackson Wine Estates. What started as a temporary summer job developed into a passion as Mark enrolled in UC Davis Wine and Viticulture courses, tasting groups, and annoyed his winemaker friends with endless questions. During his time with Kendall Jackson, Mark held various positions encompassing vineyard operations, harvest logistics, and cellar work. Following his time at Kendall-Jackson, Mark continued his passion for wine and pursuit of industry knowledge by working as a wine consultant for a wine and spirits distributor based in Dallas, Texas.
In the fall of 2003 Mark married Jennifer Habecker, a native of Dallas. Shortly thereafter, Mark and Jennifer returned to Healdsburg, California to be fully involved with Arista. Mark manages the day to day operations at the winery as well as assists with winemaking duties. Mark and Jennifer live in Healdsburg, California with their sons Jake and Pierce and their Maltese "Lucy". Jennifer is due with their third child, a girl, in early 2013.